It's weird - the P-51 isn't my favorite plane, and probably doesn't even crack the top 5 - but I've somehow managed to build three of them since coming back to the hobby.
Here they are.
1/48 Tamiya P-51B - Dom Gentile's "Shangri-La" - July 2010
This was the first kit I built when I came back to modeling...and thanks to techniques picked up on the interwebs it absolutely blew away anything I'd done before. Some Ultracast aftermarket was used (tires and exhausts), and the paint is all Tamiya.
1/48 Tamiya P-51D - John C. Meyer's "Petie 2nd" - August 2011
This one was done largely in Alclad, with Tamiya for the blue nose. 352nd markings were used from the box, and insignias and stencils were taken out of Tamiya's P-51D "9th Air Force" boxing, which packed Cartograf-printed decals. The seat, tires, gear doors, exhausts props and spinner were all Ultracast. I also replaced the kit's crappy .50 cal barrels with slide-fit tubing from Albion Alloy.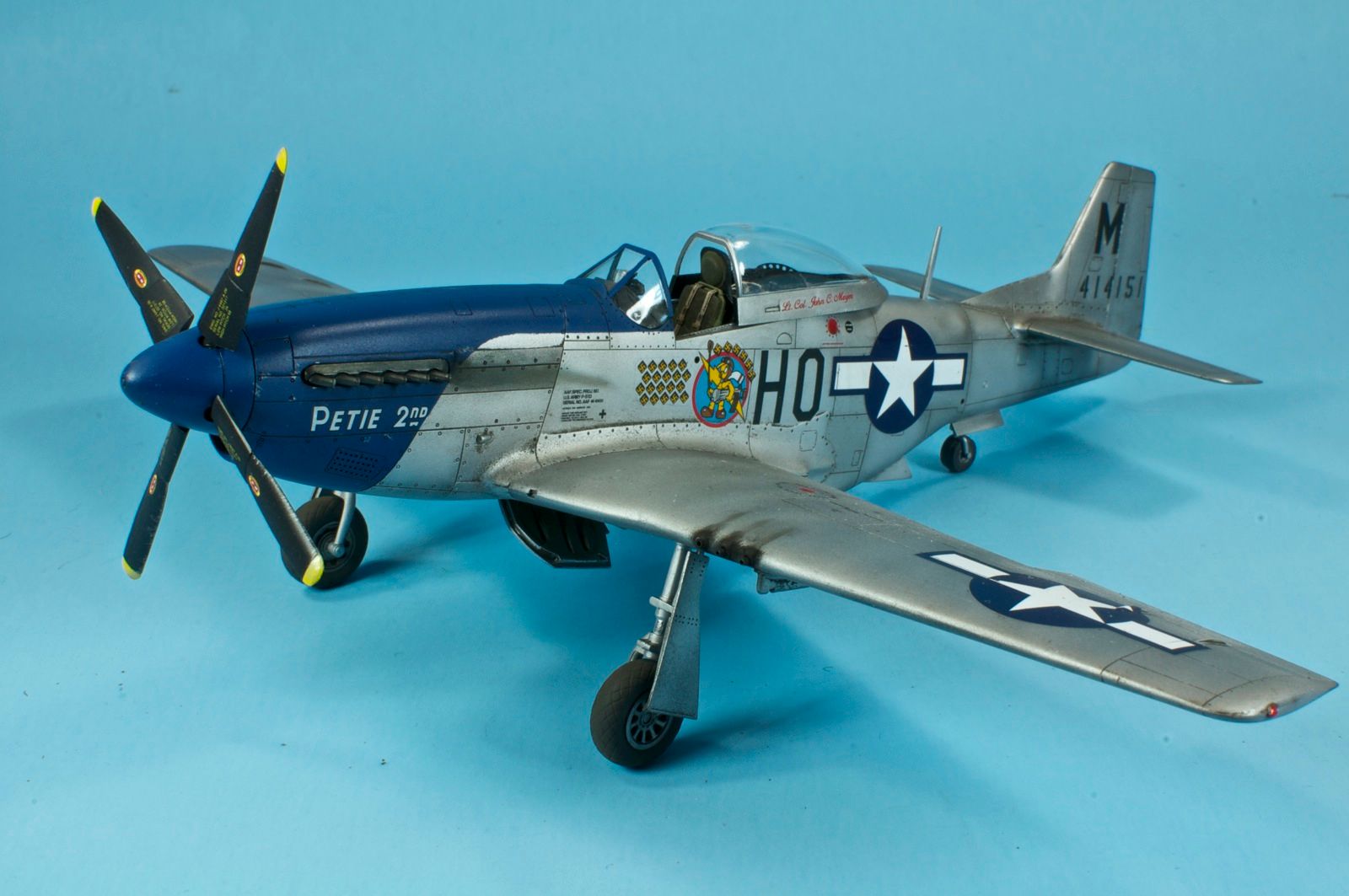 1/48 Tamiya P-51B - Henry Brown's "The Hun Hunter ~ Texas" - August 2012
Seem to be on a kick of building Mustangs annually every summer! This one was finished in Alclad on the bottom and Gunze RAF Dark Green up top. Again, an Ultracast seat, exhausts, prop/spinner and tires were used. Flaps, too, I think, though my memory is hazy.